Photographers are often referred to as story-tellers, but what of the stories that inspired them to pick up the camera? For f-stop Amabassador, Maria Sahai, the tales of the far North she was told as a child have stayed with her, and underpin her love of exploring the Arctic. In this feature, through her words and images, Maria takes us on a journey into the deeply personal relationship she has with the Arctic she photographs.
Words and photography: Maria Sahai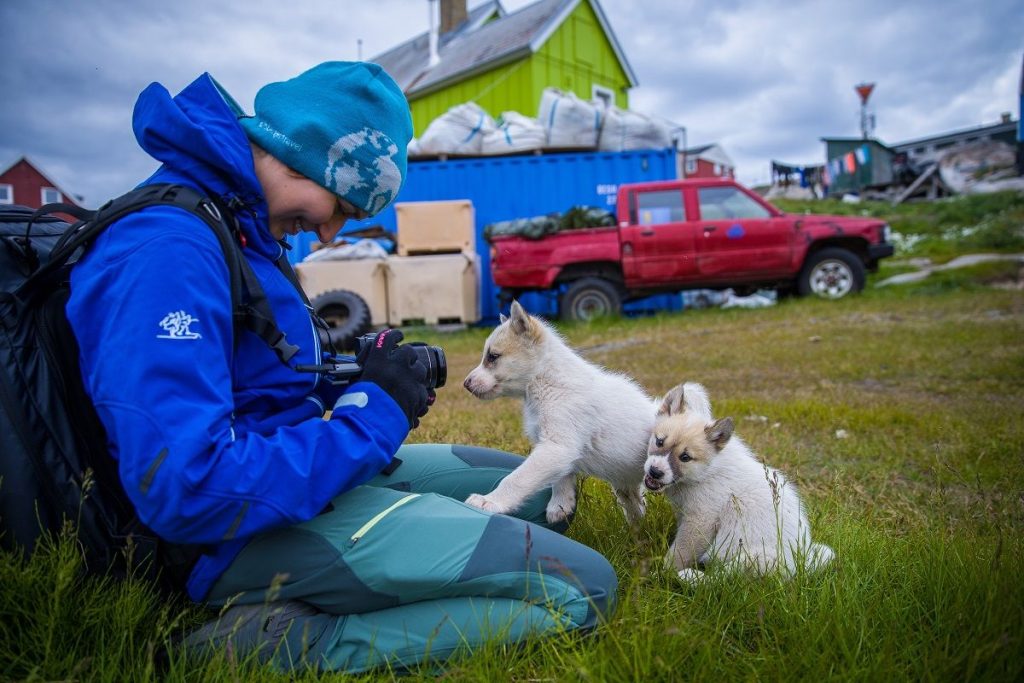 I always have a problem explaining where I come from. I am of Ukrainian descent, was born in the Russian Far East, grew up in Kazakhstan, and lately have been living in New Zealand, Singapore, and Norway. And the most confusing part? My heart always belonged to the Arctic and only after I started traveling to some of the most remote regions in the north, I found my true self.
During the Soviet Union times my family lived in Kazakhstan, the land of vast steppes and deserts, where the temperatures in the summer get as high as 50C. My mother always had this dream of going as far North as possible, she was attracted by how remote and unexplored the Arctic region was. Therefore, one day in the 1970s she just packed her bags and flew to Magadan, a small settlement on the shore of the Arctic Ocean in the Russian Far East. A decade later I was born there; shortly after my family moved back to Kazakhstan.
But the Arctic never left my mother's heart. My nighttime stories were legends of Russian Eskimos. I still remember the old books with illustrations of igloos, polar bears, whales, seals, northern lights, and Icebergs.
Iceberg during Midnight Sun, Ilulissat Icefjord, Greenland
Many years later I became a professional photographer and my work took me all over the world. But not North enough. After meeting my husband and fellow Nature and Wildlife Photographer Karim Sahai, I joined him in leading Photography Tours in Norway, Iceland, Svalbard, and Greenland. That's when I started feeling like home.
When I drive through a snowstorm in Svalbard, I remember my mom telling me how some winters she had to miss work because the wind was so strong, that she couldn't walk out of her home.
When chasing the famous Northern Lights and sometimes spending hours in freezing temperatures, I hear my mother saying "During the Polar Night (6 months with no daylight) Northern Lights were so strong and bright, many people couldn't sleep and hung blankets over their windows at home". What an irony!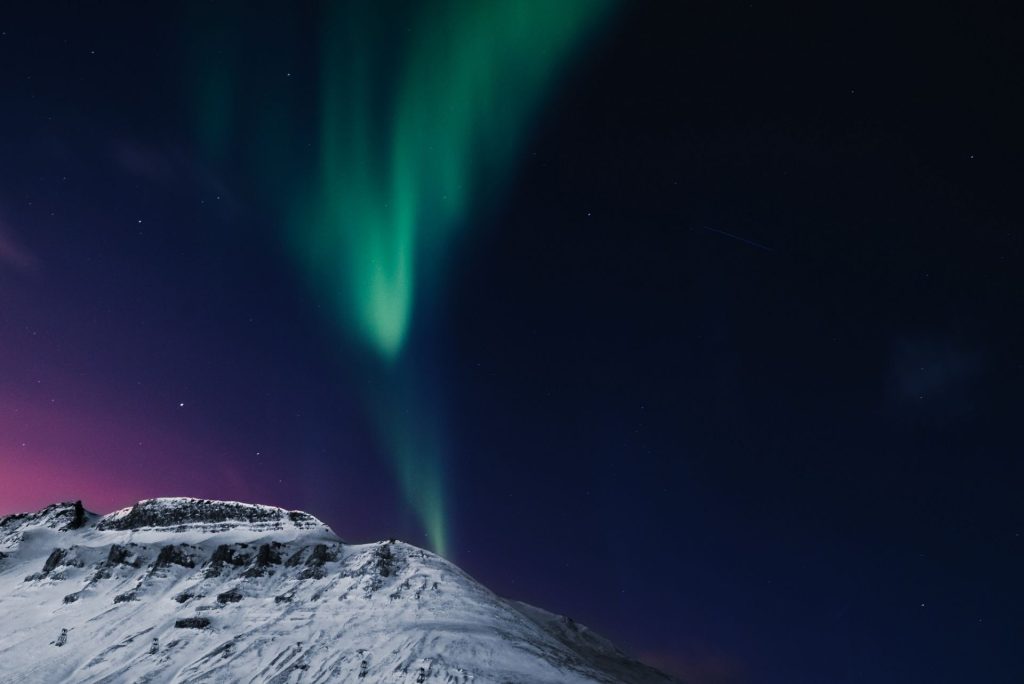 There are two main lessons my mother taught me about life in the Arctic:
Polar bears can be anywhere, never let your guard down. Check!
Always make sure that the windows are closed properly. I never understood the second one until I saw this scene in Longyearbyen, the northernmost settlement in the world. Check!
Why Greenland
Of all the countries that I organize Photography tours to, Greenland is my favorite. Greenlandic people are closely related to the indigenous population of the Russian North. They share many common legends and customs. Growing up with similar stories, I learned how to respect ice and snow and how to treat Mother Nature as a living creature, with care and gratitude for all we have.
Back when I was a child we didn't have internet and I couldn't google how Arctic landscapes looked like. All I had was old soviet books and my imagination. But when I first landed in Greenland, I realized that nothing could have prepared me for the grandness of the icebergs and the purity of the ice.