Every year Red Bull Rampage produces some of the most jaw-dropping images of mountain biking. f-stop Icon Scott Markewitz breaks down his gear and talks us through what is going in his bag for the Red Bull Rampage, along with some shots taken with that setup over the years.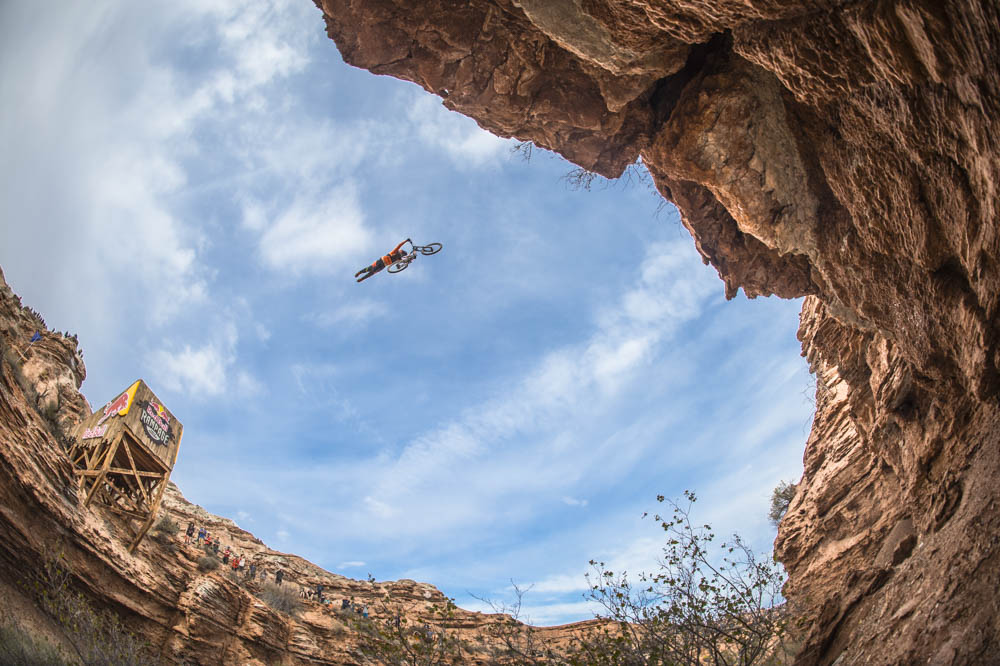 Words and photos: Scott Markewitz
About the Red Bull Rampage
In 2018 f-stop Icon Scott Markewitz documented the Red Bull Rampage as the Event also moved to a new zone with riders building entirely new features and lines. Just like the riders, the photographers have to navigate the vertigo-inducing terrain to find their angles on these new features. In order to navigate the Rampage course and still carry a two-body setup, Scott grabs the slimmest of the Mountain Series packs for this.
Kurt Sorge sends a backflip over the media pack at last year's Rampage, shot with the trusty 70-200.
The Rampage is one of the most incredible events in action sports. It brings together the world's best freeride mountain bikers for a contest and a show of massive jumps and insane riding skills on the rugged terrain around Virgin, Utah. I've been to every Rampage since the beginning and it's definitely one of the shoots I look forward to every year
On the road to Rampage 2018: Packing two full frame pro body DSLRs, 4 lenses, and daily essentials in the 32L Lotus camera bag to stay agile working shooting among the Utah cliffs of the Red Bull Rampage course.
Challenges at the Red Bull Rampage
One of the challenges of photographing the Red Bull Rampage is moving around and getting set up to shoot the riders during the event. The venue is spread out and every athlete takes a different line down the mountain. There's not much time between runs, so you have to have to know where you're going to shoot and move fast between each run to get in place. I like to have a pack that is large enough to carry everything I need for the event but light and agile when I'm running up and down the mountain between shots. For this year's Rampage, I'm taking a Lotus.
What to bring - A gear breakdown
The Lotus is a great mid-size camera pack that still fits a Large Pro Camera Insert but is lightweight and most importantly easy to move around with. This is especially important on an Event like the Red Bull Rampage.
I always have two full-size DSLR bodies in my camera backpack, a Nikon D5 for the majority of my work with a Nikon D4S as a backup just in case the D5 fails. For lenses, I bring a 70-200mm 1:2.8 GII, 24-70mm 1:2.8G, 17-35mm 1:2.8D, 12mm 2.8 Fisheye, a 1.4x converter to extend the range of my 70-200, as well as extra camera batteries, lens cloths and more than enough CF cards for any day of shooting.
Cam Zink doing what most of us would want a parachute for, on his way to 2nd place at Rampage 2017, shot with the 12mm fisheye giving a sense of the wide open space the athlete is launching into.
The Southern Utah desert is hot, dry, and dusty and the sun beats down on you when you're out there all day. A water bottle is obviously important to stay hydrated, but I also bring a hat, a buff for extra cover, and sunblock (not shown), as well as a few GU energy gels and chews for a quick energy boost when I need it.
It doesn't seem possible that the riders can go any bigger or do anything wilder, but at every Rampage the athletes continue to push the realm of what's possible to new levels. I'm really excited to see what they are going to pull off in the future.
It's going to be another incredible event!
---
Scott Markewitz
Scott Markewitz is recognized as one of the most influential outdoor photographers in the industry. His passion for photography and the outdoors comes through in everything that he shoots, whether it's action sports, active lifestyle, or environmental portraits. His images have appeared in advertising and promotional campaigns for many well-known outdoor and consumer brands
---
---
Words and photos by Alex Grymanis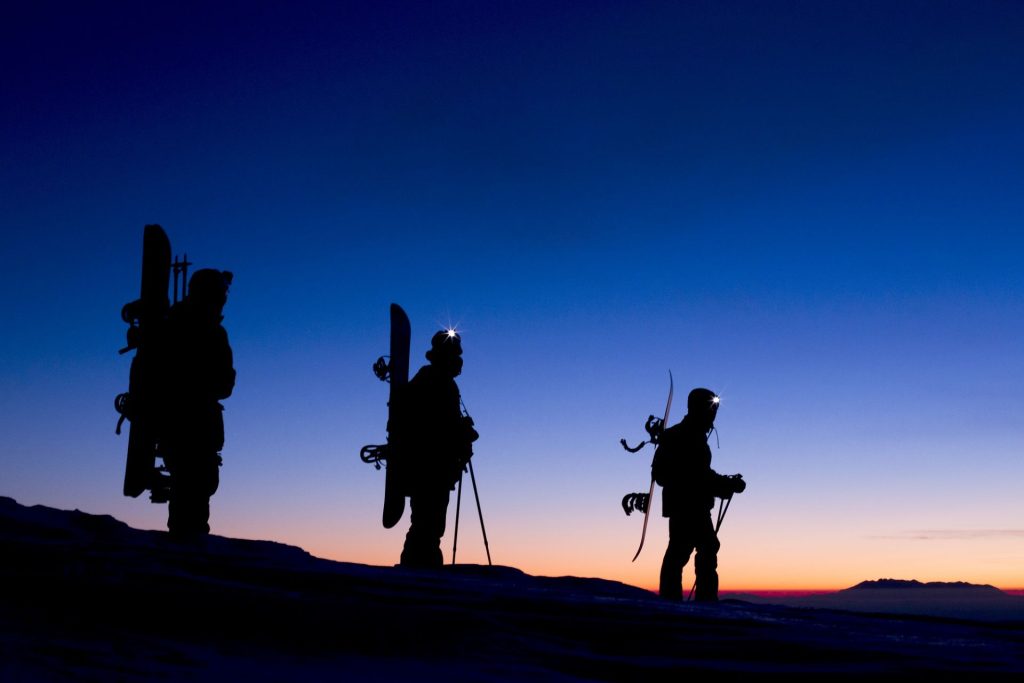 Snowboard photographers traverse the globe following the best riders and searching for the most epic snow conditions in far-flung locations. However, sometimes the most meaningful experiences can be found closer to home, as f-stop Ambassador Alex Grymanis found. He explored the beautiful landscapes of Northern Greece through snowboarding.
Greece might not be the first place that springs to mind for snowboarding, but for Alex, the trip gave him the chance to hit the road with close friends and re-experience what made them fall in love with snowboarding and adventure.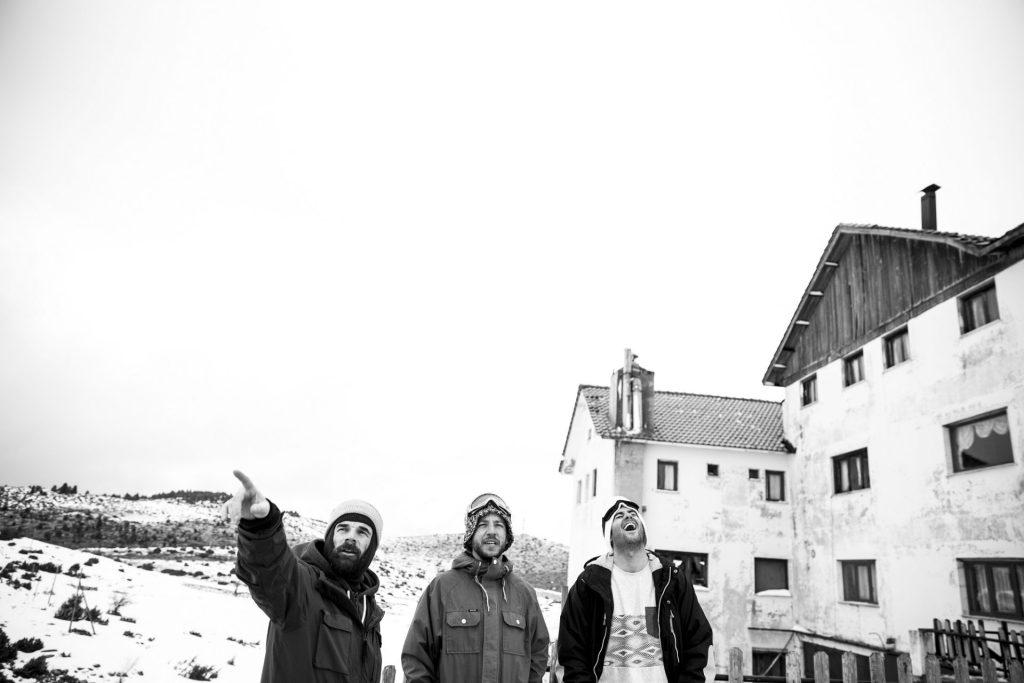 Introduction
Last February, almost a year ago, I traveled through northern Greece. This trip started with a few friends, in an RV, for 10 days in search of snow and new places in our country, Greece, where we could snowboard. The fact is that it came to be a trip about creativity, relaxing, and being once again carefree. During these 10 days not only did we become children again and remember the feeling of being away from the concrete and loud city, but we also learned how to coexist in a small, confined space and we reconnected with nature.
Now that a year has passed by, a book, a video, and these photographs keep that trip alive in our memory and make it possible to share this experience with you.
Chapter I
Hospitality
Everything seems fun and normal until you wake up the first morning surrounded by snow and by your friends all in a tiny four-wheeled house. The sweet lullaby from the wind and the sound of the trees at night become your guide and sooner or later you realize that you need to adapt to this new environment along with all of your gear, cameras, and wardrobe along with its frustrations. You learn to respect other people's privacy, needs, and weirdness and start working together as a team. In places without electricity and no internet, the real connection between you, your friends, and the people you meet happens.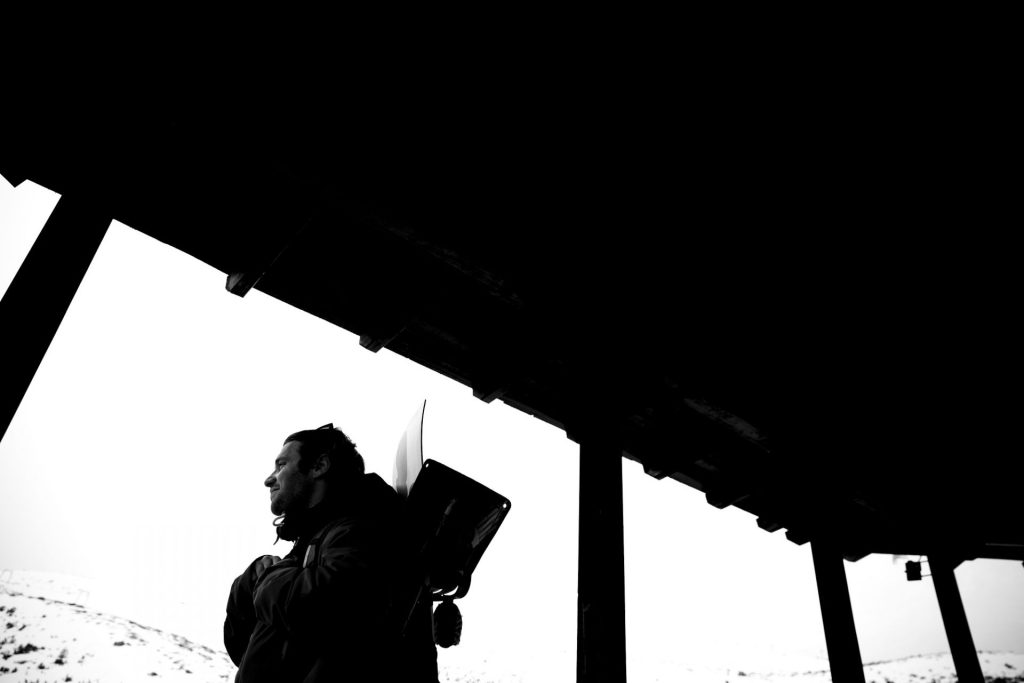 Chapter II
Search
Growing up and having to work more to make your living, tends to shift your mind away from the things that you really love and make you feel happy and free. The deeper search in locations already known wakes up that feeling of rebirth and connection with the mountain. We got blessed with a heavy snowfall in Vasilitsa in the middle of the trip and decided to explore the "already known" slopes but from a different angle.
Chapter III
Perspective
Snoozing the alarm was our biggest fear for that night's mission. It was the coldest night of the trip but at the same time the most beautiful of them all. The sky was clear and full of stars so bright that it seemed we were walking on the moon. Our motivation for the hike soon became stronger and we made it to the peak slightly earlier than expected. After a short rest, we strapped in our boards on the backpacks with Gatekeeper Straps and when the first sun ray hit the slope we dropped into the line that would shift our perspectives of snowboarding forever.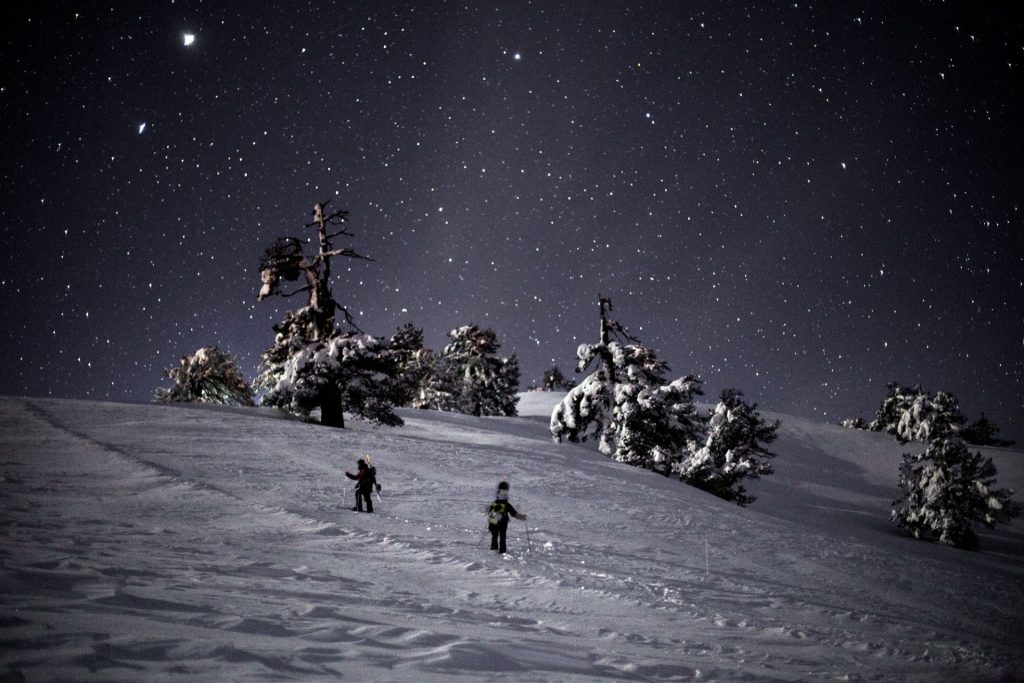 Chapter IV
Down days
Making every day count was the main idea since day one. Downdays came with heavy rain on the mountains and it was time for us to hit the road. On the way to Metsovo, we made a 180-degree turn and drove even further north to the Prespese Lakes. We got to experience the life of local fishermen and saw farmers burning their fields to prepare them for the following season in a place that stood out from the rest of the trip. Needless to say, we had the best feast on the whole trip.
---
Ever since his first skydive, f-stop Staff Pro Jesper Grønnemark had the idea of doing a photo shoot while in the air. This is how it went. Even though as he says, his first skydive was more than enough for him, this idea remained stuck in his mind.
The idea became a reality when Jesper teamed up with the guys from Flux Freefly, gave them a Profoto B1X, and jumped out of an airplane at 13,200 feet to take his photography to new heights.
THE RUSH
His heart is racing, adrenaline is gushing into his veins as the door of the airplane opens. 13.200 ft. (4 km) under him the ground stares back. This is it, one chance, one shot. His grip on the Sony A7R II tightens as they move out the side of the plane, 45 seconds of free fall awaits, 3, 2, 1…
FLUX: Benjamiin Laudrup, Jacob Lundsgaard Madsen and Emil Landeværn Kristensen; Head of the project: Michael Boe Laigaard; Lights: Profoto; Camera equipment: Sony Nordic; Video: Kasper Sveistrup - Frame2film; Graphics: Niels Borup - Saftig; Article: Kira Andersen; Pilot: Fillip Højlund Aarhus skydive club Red Bull Denmark
THE BOUNDARIES OF PHOTOGRAPHY WHEN SKYDIVING
The eternal strive to push the boundaries of what people believe is possible in sports photography has put Jesper Grønnemark in a position he did not imagine himself in again. After his first skydiving experience, some years ago, it wasn´t an immediate love story. Now, here he is again on account of his own creative thinking. Why would he do it again you might ask. Well, the answer is, he needs to. In order to push those boundaries, he is more than willing to put himself in extreme situations.
THE PLAN, AND THEN A CHANGE OF PLANS
How do you make it happen then? In short, you need a man with a plan, and that man was Michael Boe Laigaard, head of the project in terms of finding the right people, and those people came in the form of the Danish national team in free fly - FLUX.
They are the best when it comes to jumping out of planes and falling controlled through the air. The original plan was that they would all have their parachutes out, Jesper with the camera and Benjamiin with the Profoto B1X flash. It would have been easier to track the skydiver, or Mr. Bill as the "model" is called in skydiving, through the air. However, shortly before the jump, it was deemed too dangerous due to wind and the plan changed to free fall. This new challenge was going to put an even greater demand on Jesper's skills as a sports photographer since they only had one jump and now had to nail the shot in a fall going 200 km/h.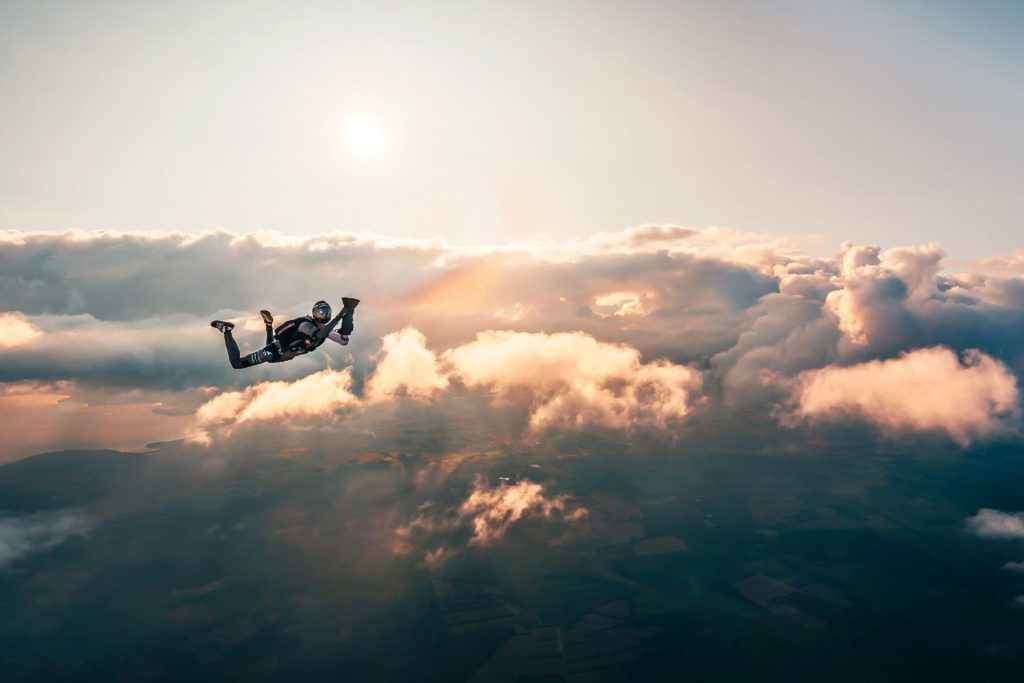 Benjamiin with the Profoto B1X flash
THE FALL
GO! As Jesper is falling through the air, he sees the skydiver approaching from above, he gets his camera in place and suddenly he is cool, calm, and collected. The workflow is such an integrated part of him, that even in a time like this, it overthrows the adrenaline rush. Furthermore, he only has one shot, so he better make it count! The skydiver is head down, shots are fired, and not long after it parachutes out and a touchdown. Fingers are crossed on all parts. How did it turn out?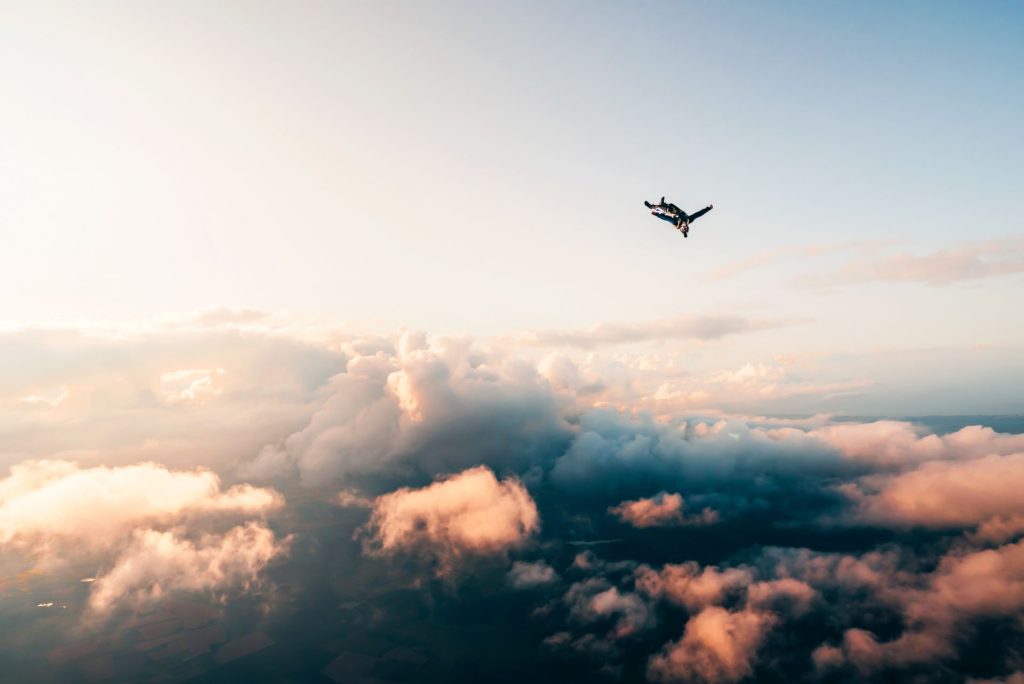 Emil approaches and gets into position for the desired skydiving photo
I only have one Shot, One Jump..and that's it. Once I got my camera to my face while flying through the air at 200 km/h, I was focused. There was no sound, no sense of falling and I didn't feel @michaelboelaigaard on my back.
My only mission was to get the shot!
Jesper Grønnemark
THE FINAL RESULT
Once again Jesper proves that hard work and quite a bit of sacrifice pays off. A lot of planning went into this shoot and even so, they changed. However, it was for the best. Jesper got the image he originally envisioned! A man hanging in the air above the clouds, head down. It feels as if it would be safer if his head was up, but when trying to capture the emotions of a skydiving experience, safe is not part of the vocabulary.
Skydiver Emil from FLUX heads down above the clouds at Sunset
Shot with Sony a7r II | Sony 24-70mm f/2.8 GM | Profoto B1X | SHUTTER SPEED: 1/1600, APERTURE: 10.0, ISO: 640
The Skydiving Team
The Skydiving Team from FLUX; From Left to right: Jacob, Benjamiin, Emil
Benjamiin was the one holding the Profoto B1X at the free fall at Jesper's skydiving shoot. It isn't normal to skydive with anything in your hands, but Benjamiin is an experienced guy, who already tried skydiving with fishing nets, fruits, and other crazy stuff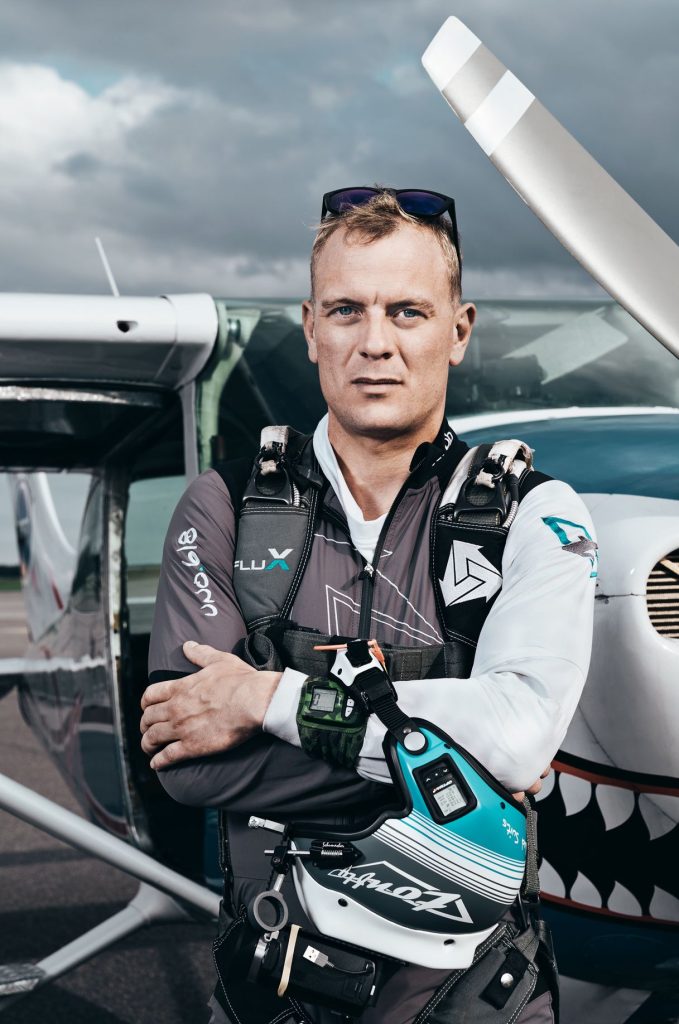 Jacob's role is to film Emil and Benjamiin from a close distance using a helmet-mounted camera while they perform. He usually does that by being flat in the air with his back facing the ground. He was also the one filming me from the air for the behind-the-scenes video for my skydiving shoot.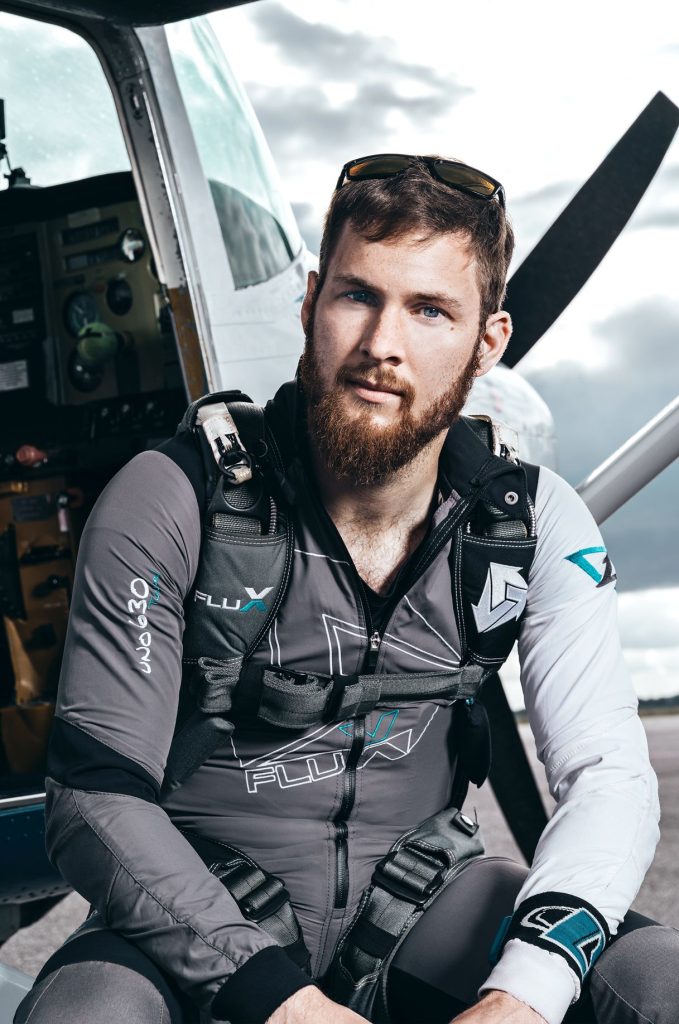 Emil was the athlete in front of the lens at Jesper's skydiving shoot. Emil recommended shooting him while he is doing a trick easily described as a front layout from the belly - a reversed Jesus rising to heaven. Jesper loved the idea because it starts a lot of thoughts at the one looking at the image when a guy is flying head first towards the ground.
EXPLORE THE f-stop GEAR JESPER GRONNEMARK IS USING:
Jesper Grønnemark
Jesper Grønnemark is renowned for his innovative approach to adventure and action sports photography, redefining the genre's conventional boundaries. See more of Jesper's work!
---
---