How would you carry all of your camera gear plus a lot of camping gear?
You might do what f-stop Ambassador Pia Steen does when she wants to pack camera gear and camping gear. She loads up her Shinn 80L DuraDiamond® with everything from cine setups to long lenses.

One of Pia's passions is landscape photography which requires a lot of planning, time, and patience. Pia is often on multiple day tours and workshops. So she needs a pack with the capacity to carry EVERYTHING for several days, including clothing, a jacket, sleeping bag, camping stove, food, etc. Then, when planning short hikes away from camp and plan, Pia unpacks, reorganises and just takes the essentials for that day's hike.
One of Pia's mottos to get the best light is "Better to be two hours too early than just two minutes late" . She is using f-stop for more than 10 years now and her newest addition is the Shinn 80L DuraDiamond® ⁠

Whether you pack a Shinn 80L like Pia, or a smaller Mountain Series bag, you'll find multiple attachment points on all Mountain Series packs. You can use Gatekeeper straps to attach anything, most commonly a tripod, sleeping bag, etc. Pia carries a heavy tripod and attaches it to the front panel of the pack so there is equal weight distribution side to side. Equal weight distribution is key to comfortably carrying your loaded pack long distances. Additionally, Pia uses the front pocket to secure one or two tripod legs which stabilises the load and keeps everything secure – check out the photo below.

Happy Camping!
Words and photos by Alex Grymanis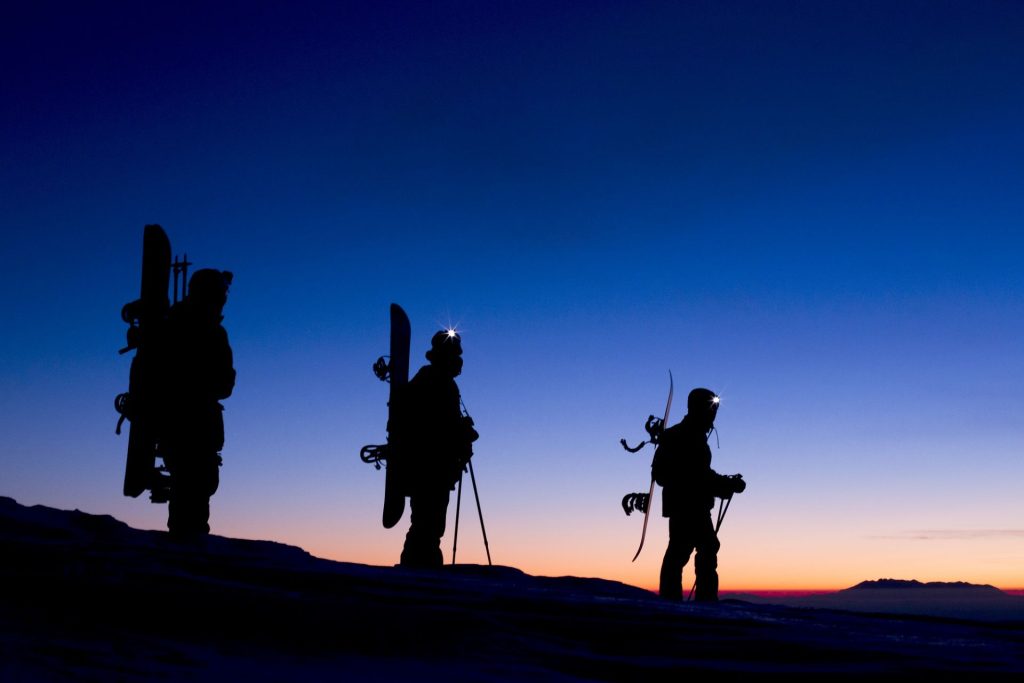 Snowboard photographers traverse the globe following the best riders and searching for the most epic snow conditions in far-flung locations. However, sometimes the most meaningful experiences can be found closer to home, as f-stop Ambassador Alex Grymanis found. He explored the beautiful landscapes of Northern Greece through snowboarding.
Greece might not be the first place that springs to mind for snowboarding, but for Alex, the trip gave him the chance to hit the road with close friends and re-experience what made them fall in love with snowboarding and adventure.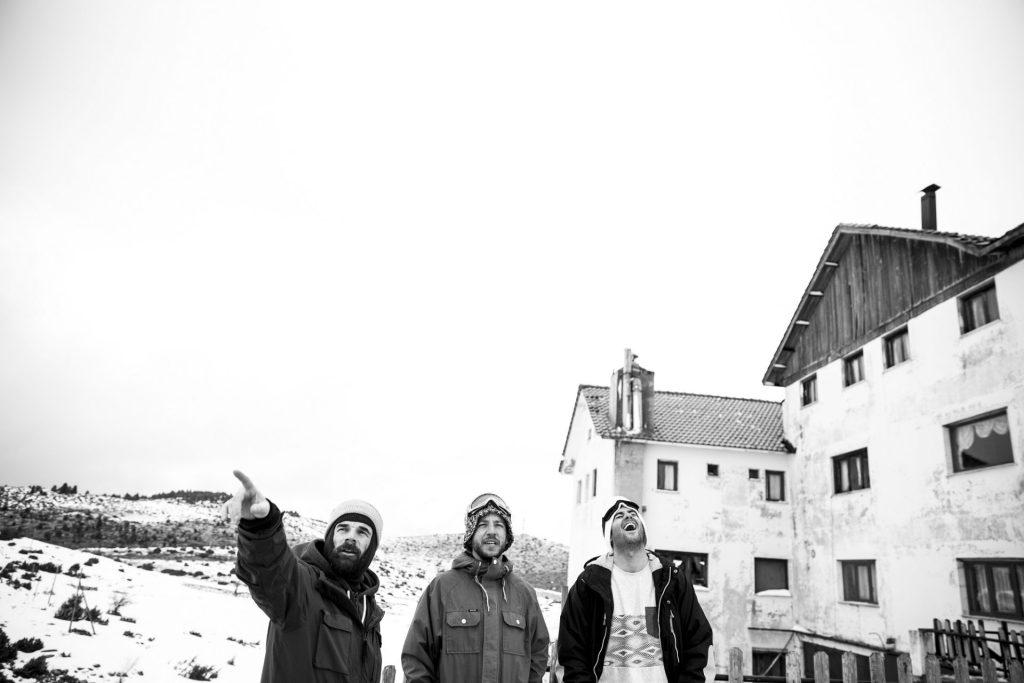 Introduction
Last February, almost a year ago, I traveled through northern Greece. This trip started with a few friends, in an RV, for 10 days in search of snow and new places in our country, Greece, where we could snowboard. The fact is that it came to be a trip about creativity, relaxing, and being once again carefree. During these 10 days not only did we become children again and remember the feeling of being away from the concrete and loud city, but we also learned how to coexist in a small, confined space and we reconnected with nature.
Now that a year has passed by, a book, a video, and these photographs keep that trip alive in our memory and make it possible to share this experience with you.
Chapter I
Hospitality
Everything seems fun and normal until you wake up the first morning surrounded by snow and by your friends all in a tiny four-wheeled house. The sweet lullaby from the wind and the sound of the trees at night become your guide and sooner or later you realize that you need to adapt to this new environment along with all of your gear, cameras, and wardrobe along with its frustrations. You learn to respect other people's privacy, needs, and weirdness and start working together as a team. In places without electricity and no internet, the real connection between you, your friends, and the people you meet happens.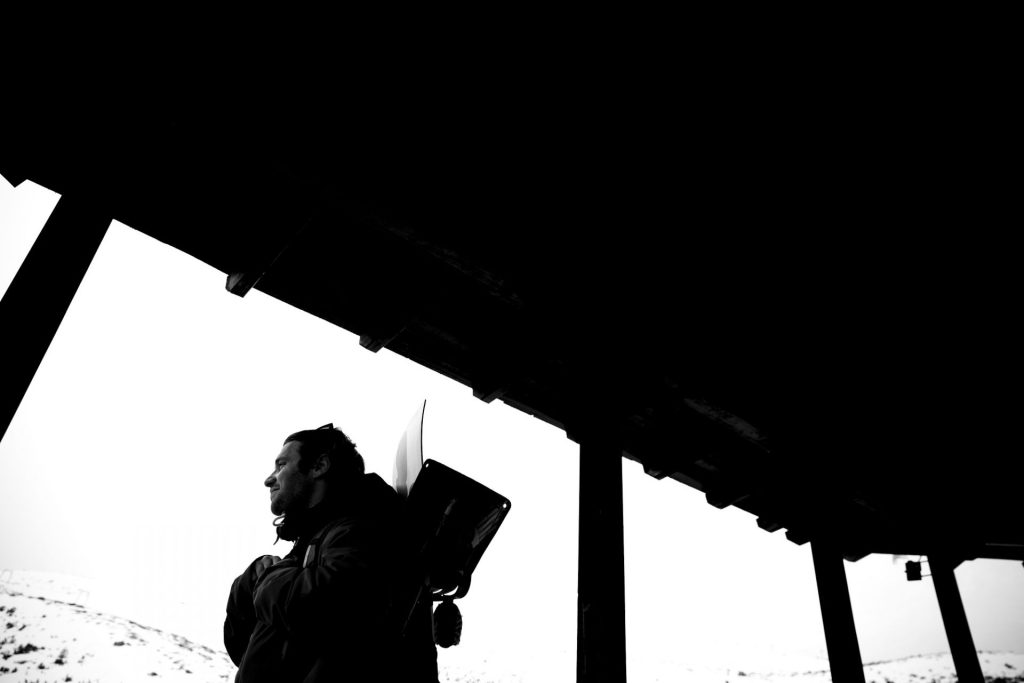 Chapter II
Search
Growing up and having to work more to make your living, tends to shift your mind away from the things that you really love and make you feel happy and free. The deeper search in locations already known wakes up that feeling of rebirth and connection with the mountain. We got blessed with a heavy snowfall in Vasilitsa in the middle of the trip and decided to explore the "already known" slopes but from a different angle.
Chapter III
Perspective
Snoozing the alarm was our biggest fear for that night's mission. It was the coldest night of the trip but at the same time the most beautiful of them all. The sky was clear and full of stars so bright that it seemed we were walking on the moon. Our motivation for the hike soon became stronger and we made it to the peak slightly earlier than expected. After a short rest, we strapped in our boards on the backpacks with Gatekeeper Straps and when the first sun ray hit the slope we dropped into the line that would shift our perspectives of snowboarding forever.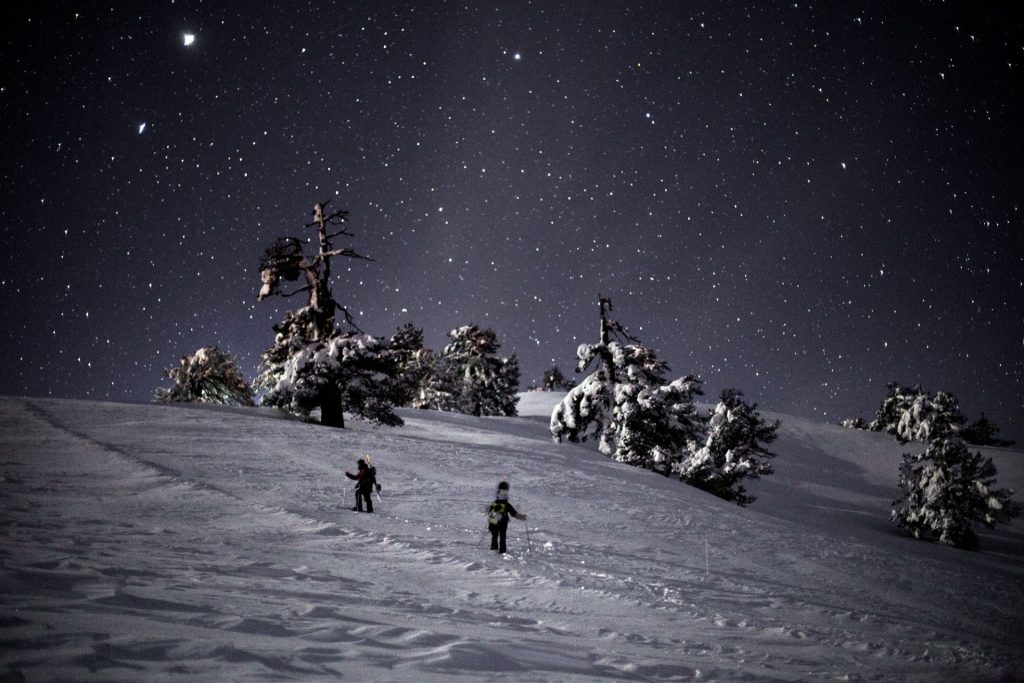 Chapter IV
Down days
Making every day count was the main idea since day one. Downdays came with heavy rain on the mountains and it was time for us to hit the road. On the way to Metsovo, we made a 180-degree turn and drove even further north to the Prespese Lakes. We got to experience the life of local fishermen and saw farmers burning their fields to prepare them for the following season in a place that stood out from the rest of the trip. Needless to say, we had the best feast on the whole trip.
---